8 Inspiring French Blue Color Palettes for 2024 Wedding
When it comes to 2024 wedding palettes, the palette of blue tone is a classic choice that exudes timeless elegance and sophistication. Same with dusty blue, french blue color combination is perfect for any season and can be incorporated into every aspect of your wedding, from the invitations to the bridesmaids' dresses, wedding cake and the floral decorations.
In this post, we have put together 8 inspiring color palettes to help you plan your dream French blue 2024 wedding.
French Blue, Navy and Silver Metallic
Shop matching wedding invitations:
French Blue, Sage and Green
Shop matching wedding invitations:
French Blue, Lilac Purple and Lavender
Shop matching wedding invitations: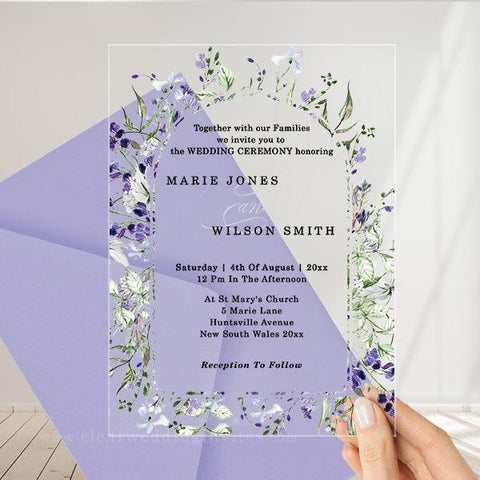 French Blue, Burgundy and Green
Shop matching wedding invitations:
French Blue, Peach, and Blush
Shop matching wedding invitations:
French Blue and White
Shop matching wedding invitations: 
French Blue, Rust Orange, Taupe and Ivory
French Blue, Sky Blue and Gold
Shop matching wedding invitations: